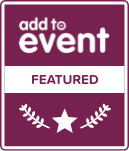 Birthdays, parties and weddings!
The Biergarten can host up to 40 people during some week nights. We can put on a special keg or cask for you or alternatively we'll just open the bar to you and your guests.
Alternatively, why not hire our mobile bar for your event or wedding? We come fully equipped with craft beer, real ale, wine, cider and soft drinks, presented in our own tent and with plenty of price flexibility!
Whether you'd like to celebrate in the shop or in your own home, we know excellent local food suppliers who'd love to put on a spread, too- whether you want a five-course-banquet, exquisite nibbles or a gorgeous cake.
Please note that The Biergarten is open to the public from Tuesday to Sunday, so unfortunately we can only order accommodate requests for shop hire on Monday nights.
If you would like to have a chat about holding your party at the shop or anywhere else, just get in touch via info@mkbiergarten.co.uk with your requirements and we can set up a chat!